MPY65 - Permanent Split Capacitor (PSC) Synchronous Gearmotor
Details & Specifications
*Customer can specify lead length, shaft diameter, length and voltages: 115 - 230 VAC / 50 - 60 HZ / 12 - 24 - 48 VDC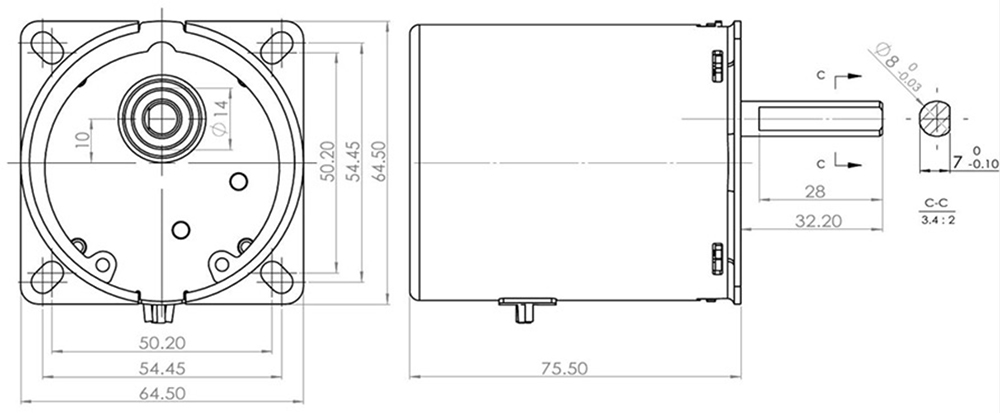 Auto gambling table/laminator/Outdoor Auto Control Machine/Monitor.etc

This motor integrates the gear and the micro synchronous motor, and realizes the normal-reverse rotary control. It holds advantages of reliable running, large output torque, strong locking, small size, light weight, low noise, and long life.
Reversible
The stator will not be destroyed when blocking.
The speed is not changeable as the speed.
Good self-locking when the electricity is off.
This type motor, which holds more varieties of different specifications, simple operation and other advantages, has been widely used, such as various types of household appliances, rotating machines, electric apparatus, range hood, electric fan, electronic oven, Auto Mahjong Machine,Electric-drive airer, Airbreak Switch ,Valve Driver,Vending Machine ,Blending Machine,etc.
---